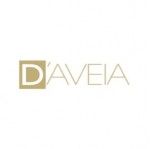 D'AVEIA by Vanessa Santos Anti-Stretch Marks Pack
2 x 200ml - Limited Edition
It was in a pandemic context that the idea came up: to demystify intimate care with the help of Portuguese Artists, who saw their stage being reduced with the increasing limitations imposed.

Vanessa Santos, the Portuguese Artist who signs the new Pack D'AVEIA Anti-Stretch Marks, quickly told us that her inspiration would be the "woman's body and how to know how to accept it", with imperfections without looking for an unrealistic perfection.

Pack composed of 2 units of D'AVEIA Anti-Stretch Marks. When purchasing this pack, you will get a 50% discount on the 2nd product.
D'AVEIA Anti-Stretch Marks is indicated in pregnancy, puberty, weight gain or muscle mass. Prevents the formation of stretch marks and mitigates stretch marks already formed.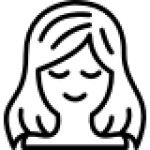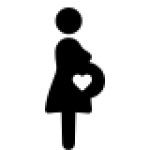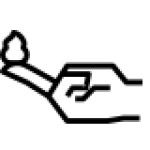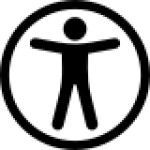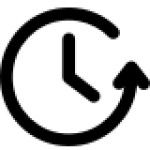 Promotion valid from 2020-10-01 to 2022-01-31
Limited Availability
Benefits

Indications

How to use

Composition
D'AVEIA ANTI-STRETCH MARKS PACK 200ML x 2
Cream for the daily anti-stretch marks care, with an innovative ingredient, Lupinus spp hydrolyzed proteins, which restores skin elasticity, preventing the formation of stretch marks. Re-establishes the integrity and hydration of the skin, due to the presence of the basic ingredients of D'AVEIA products in its formula. The presence of antioxidants neutralizes the free radicals that are produced in the inflammatory process that leads to the formation of stretch marks. Attenuates the already formed stretch marks. Dermatological tests prove that it improves significantly the hydration, elasticity and reduces the skin rugosity.
D'AVEIA ANTI-STRETCH MARKS PACK 200ML x 2
Prevents the appearance of stretch marks and attenuates existing stretch marks. In scenarios where there is distention of the skin, as in the case of pregnancy, puberty, weight gain, muscular mass increase (for example, in sports) and prolonged corticotherapy
D'AVEIA ANTI-STRETCH MARKS PACK 200ML x 2
Apply a layer of cream on the already existent stretch marks. As a preventive agent, apply on the areas prone to the appearance of stretch marks: thighs, buttocks, abdomen, chest and back. Massage until completely absorbed. Use daily
D'AVEIA ANTI-STRETCH MARKS PACK 200ML x 2
Colloidal oatmeal, Rice, Corn, Lupinus spp. protein hydrolysate, Ginkgo biloba, E.F.A., Questamide H, Betaine, Panthenol, Allantoin, Phytantriol, Xylitol
Benefits

D'AVEIA ANTI-STRETCH MARKS PACK 200ML x 2

Cream for the daily anti-stretch marks care, with an innovative ingredient, Lupinus spp hydrolyzed proteins, which restores skin elasticity, preventing the formation of stretch marks. Re-establishes the integrity and hydration of the skin, due to the presence of the basic ingredients of D'AVEIA products in its formula. The presence of antioxidants neutralizes the free radicals that are produced in the inflammatory process that leads to the formation of stretch marks. Attenuates the already formed stretch marks. Dermatological tests prove that it improves significantly the hydration, elasticity and reduces the skin rugosity.

Indications

D'AVEIA ANTI-STRETCH MARKS PACK 200ML x 2

Prevents the appearance of stretch marks and attenuates existing stretch marks. In scenarios where there is distention of the skin, as in the case of pregnancy, puberty, weight gain, muscular mass increase (for example, in sports) and prolonged corticotherapy

How to use

D'AVEIA ANTI-STRETCH MARKS PACK 200ML x 2

Apply a layer of cream on the already existent stretch marks. As a preventive agent, apply on the areas prone to the appearance of stretch marks: thighs, buttocks, abdomen, chest and back. Massage until completely absorbed. Use daily

Composition

D'AVEIA ANTI-STRETCH MARKS PACK 200ML x 2

Colloidal oatmeal, Rice, Corn, Lupinus spp. protein hydrolysate, Ginkgo biloba, E.F.A., Questamide H, Betaine, Panthenol, Allantoin, Phytantriol, Xylitol
Rating summary
1 Assessments
D'AVEIA by Vanessa Santos Anti-Stretch Marks Pack
D'AVEIA
Intimate Care