1 = 10% | 2 = 20% | 3 = 25%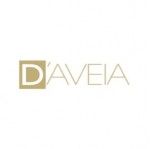 D'AVEIA Pediatric Dermo-Oil
200 ml
Vegetable cleansing oil for the baby and child emollient bath.
Hygiene of the diaper change, chickenpox, atopic skin and skin dryness.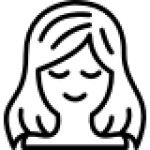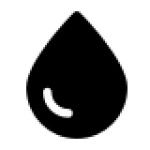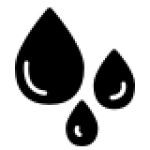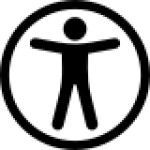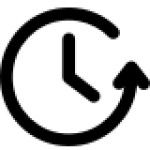 Limited Availability
Benefits

Indications

How to use

Composition
D'AVEIA Pediatric Dermo-Oil
Enhances the skin's natural defences and physiological balance due to its moisturising and emollient action. Dermatological tests prove its strong moisturising and emollient action, which preserves the integrity of the skin. It also provides a soothing action, due to the presence of antioxidants. Dermatologically tested.
D'AVEIA Pediatric Dermo-Oil
Hygiene since the first days of life. In the baby and child's emollient bath. In diaper change hygiene. In the cradle cap, use at night. In the morning wash with D'AVEIA DS Shampoo and alternate the wash with D'AVEIA Neutral Pediatric Shampoo. In Atopic Dermitis, in an emollient bath, in order to relieve itching. For chickenpox and measles, use in the hygiene during the crust phase. Softens the crust, which falls without leaving any marks.
D'AVEIA Pediatric Dermo-Oil
It can be used diluted in bath water.
D'AVEIA Pediatric Dermo-Oil
Colloidal oatmeal, Corn, vegetable oils, Wheat, Beeswax, Emollient silicone, Ascorbyl palmitate, Vitamin E acetate, Green tea
Benefits

D'AVEIA Pediatric Dermo-Oil

Enhances the skin's natural defences and physiological balance due to its moisturising and emollient action. Dermatological tests prove its strong moisturising and emollient action, which preserves the integrity of the skin. It also provides a soothing action, due to the presence of antioxidants. Dermatologically tested.

Indications

D'AVEIA Pediatric Dermo-Oil

Hygiene since the first days of life. In the baby and child's emollient bath. In diaper change hygiene. In the cradle cap, use at night. In the morning wash with D'AVEIA DS Shampoo and alternate the wash with D'AVEIA Neutral Pediatric Shampoo. In Atopic Dermitis, in an emollient bath, in order to relieve itching. For chickenpox and measles, use in the hygiene during the crust phase. Softens the crust, which falls without leaving any marks.

How to use

D'AVEIA Pediatric Dermo-Oil

It can be used diluted in bath water.

Composition

D'AVEIA Pediatric Dermo-Oil

Colloidal oatmeal, Corn, vegetable oils, Wheat, Beeswax, Emollient silicone, Ascorbyl palmitate, Vitamin E acetate, Green tea
Rating summary
4 Assessments
D'AVEIA Pediatric Dermo-Oil
D'AVEIA
Baby and Child