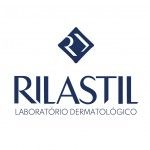 Rilastil Aqua Moisturising Mask
75 ml Intensive moisturizing and repairing face mask with Hyaluronic Acid. Restores skin hydration and prevents the formation of wrinkles.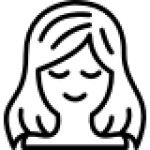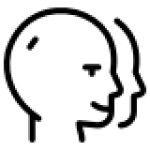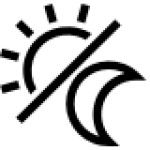 Promotion valid from 2020-10-17 to 2020-10-31
Limited Availability
Benefits

Indications

How to use

Composition
Rilastil Aqua Moisturising Mask
Hydrating and repairing intensive cosmetic treatment. With Sodium hyaluronate and Hydrolised Hyaluronic Acid, it was specifically developed to restore skin hydration, keep the skin toned and fresh, and prevent wrinkles. It?s a fresh and smooth emulsion, with several active substances with a high degree of purity, that restores facial skin hydration and softness.
Rilastil Aqua Moisturising Mask
For all skin types. Dehydrated or damaged skin. For skin subject to aggressive dermatological treatments: peeling, laser. Dehydrated skin due to severe weather conditions.
Rilastil Aqua Moisturising Mask
1) Apply in the face and neck
2) Allow to sit for 5-15 minutes
3) Remove the product excess with a make-up remover cotton pad.

For optimal results, it?s advisable to use it 3-4 times a week.
Rilastil Aqua Moisturising Mask
Sodium hyaluronate, Hydrolised Hyaluronic Acid, Ceramides, Evening primrose Oil
Benefits

Rilastil Aqua Moisturising Mask

Hydrating and repairing intensive cosmetic treatment. With Sodium hyaluronate and Hydrolised Hyaluronic Acid, it was specifically developed to restore skin hydration, keep the skin toned and fresh, and prevent wrinkles. It?s a fresh and smooth emulsion, with several active substances with a high degree of purity, that restores facial skin hydration and softness.

Indications

Rilastil Aqua Moisturising Mask

For all skin types. Dehydrated or damaged skin. For skin subject to aggressive dermatological treatments: peeling, laser. Dehydrated skin due to severe weather conditions.

How to use

Rilastil Aqua Moisturising Mask

1) Apply in the face and neck
2) Allow to sit for 5-15 minutes
3) Remove the product excess with a make-up remover cotton pad.

For optimal results, it?s advisable to use it 3-4 times a week.

Composition

Rilastil Aqua Moisturising Mask

Sodium hyaluronate, Hydrolised Hyaluronic Acid, Ceramides, Evening primrose Oil
Rating summary
1 Assessments
Rilastil Aqua Moisturising Mask
Rilastil
Face